---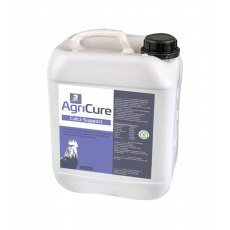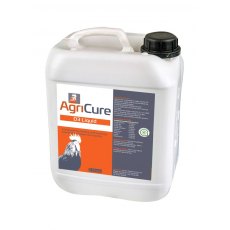 AgriCure D3 Liquid 5L
A complementary feedling-stuff containing vitamin D3 for strategic use in poultry. Support for leg weakness, skeletal mineralisation and Ca absorption in the gut. Reduces the probability of leg weakness and bone development issues,
---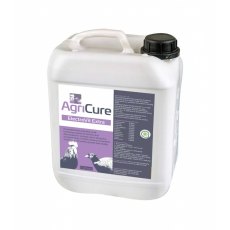 AgriCure ElectroVit Extra 5L
A complementary feeding-stuff containing a blend of vitamins and electrolytes for strategic use in all poultry and game birds. Contains dietary nucleotides to help support healthy growth and vitality. Nutritional support, designed for use without meds, for decreased water consumption, electrolyte imbalance, heat stress and wet litter.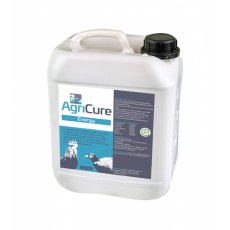 AgriCure Energy 5L
A complementary feeding-stuff for poultry and game birds to help maintain energy supply to birds during periods of low feed intake due to stress or disease challenge. Also aids in reduction of risk of reduced liver function due to fat build up.
---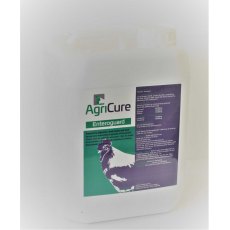 Agricure Enteroguard 5L
For use in poultry production for increasing and supporting performance. Supports digestion, feed intake and feed conversion especially in periods of increased stress such as enteritis. Enteroguard represents the opportunity for poultry industry producers to improve performance using a natural approach. Enteroguard offers functional benefits to poultry in terms of: Enhancing animal growth...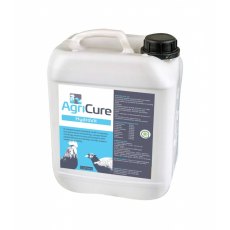 AgriCure HydroVit 5L
A complementary feeding-stuff for poultry and game birds containing a unique blend of energy vitamins and electrolytes with added dietary nucleotides to hlep support health and vitality. Reduces mortality due to heat stress. Reduces day old mortality Quick uptake of electrolytes by energy driven absorbtion
---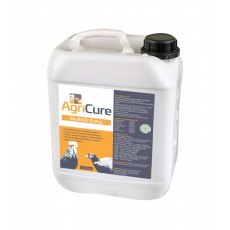 AgriCure Multivit Extra 5L
As part of a general growth program, following disease challenge, feed/diet change, transportation, following vaccinations or during key growth stages.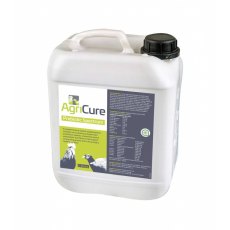 AgriCure Prebiotic Spectrum 5L
A complementary vitamin supplement for strategic use in poultry and game bird production systems; containing natural antioxidants and fibres to help support strong growth and to encourage a healthy gut flora. Recommended for use for chicks/poults from day 4 of life to 2-5 days following vaccination, thinning during disease challenge and after any antibiotic treatment for a period of 2-5 days. ...
---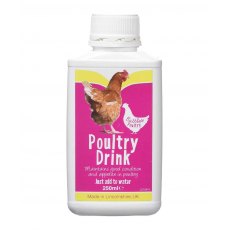 Battles Poultry Drink 250ml
High energy sugar syrup to add to poutry's drinking water. Contains iron and phosphorous i a syrup base. Helps maintain good condition and appetite.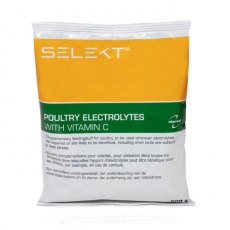 Selekt Poultry Electrolytes with Vitamin C 500g
Complementary feedingstuff for poultry, to be used whenever electrolytes are required or are likely to be beneficial, including when birds are subject to heat stress. To be added to drinking water.