---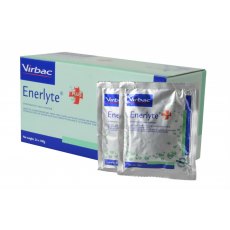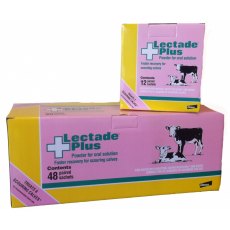 Lectade Plus 48 pack
Lectade Plus is an oral rehydration therapy which is indicated for the treatment of scour in calves. Lectade Plus acts by reversing the process of dehydration, acidosis and loss of electrolytes associated with diarrhoea, whether caused by bacteria, viruses, cryptosporidia or inappropriate nutrition.
---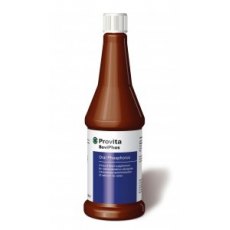 Provita Boviphos
An oral phosphorus liquid supplement to be used along with calcium infusion as an aid in the recovery of recumbant cows where phosporus deficiency is supected. Contains 45g phosporus and 55g calcium to maximise the phosphorus absorption. Absorbed within 1 hour together with delayed releaase for 2 - 6 hours. Exceptionally palatable, so it is readily accepted and swallowed by the cow. Stabilise...
Rehydion F + Gel
Indicated for use in calves and lambs as an aid in the correction of electrolyte imbalances resulting from digestive disturbances such as diarrhoea.
---

Scourproof Extra 100g x 16 pack
For the particular nutritional purpose of stabilizing water and electrolyte balance in calves. It is intended for use in cases of risk of, during periods of, or recovery from digestive disturbance (diarrhoea). Sodium and glucose helping to reverse dehydration - Both these ingredients stimulate the absorption of water from the gut thereby helping to reverse dehydration. Supplies energy towards...
---
Vetivex-11 (Isolec) 1L
For the treatment of dehydration and metabolic acidosis in cattle, horses, dogs and cats. It may be used to correct volume depletion (hypovolaemia) resulting from gastrointestinal disease or shock.