---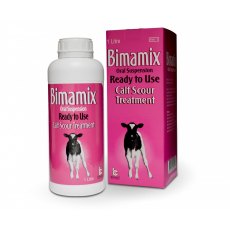 Bimamix Oral Suspension for Calves
For the treatment of diarrhoea in pre-ruminant calves associated with infections caused by organisms known to be, or suspected of being, susceptible to the combination of sulfadiazine and neomycin.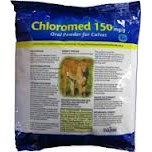 Chloromed 150 mg/g Oral Powder for Calves 1 kg
For use in calves (less than 6 months of age). The product is indicated in the treatment of respiratory disease in calves caused by Pasteurella spp., sensitive to chlortetracycline. PLEASE NOTE: The product should be administered to small quantities of feed for immediate consumption by individual animals only. Larger groups should be treated with medicated feeding stuff. Do not use in calves...
---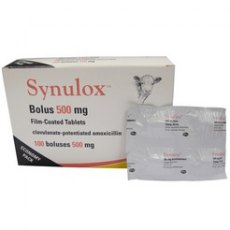 Synulox Bolus 500mg
Synulox boluses have a notably broad spectrum of bactericidal activity against bacteria commonly found in calves. In vitro Synulox is active against a wide range of clinically important bacteria. The clinical indications for Synulox boluses are in the treatment of enteritis and navel ill in calves.
---