---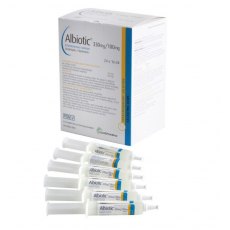 Albiotic 330mg/100mg Intramammary Solution 24 pack
For the treatment of mastitis in lactating cattle. Albiotic 330mg/100mg Intramammary Solution effective against Staphylococcus species (both penicillinase and non-penicillinase producers) including Staphylococcus aureus, Streptococcus species including Streptococcus agalactiae, Streptococcus dysgalactiae and Streptococcus uberis, and coliform bacteria including Escherichia coli.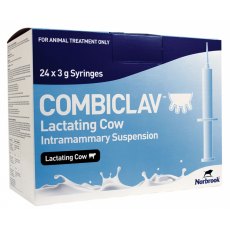 ---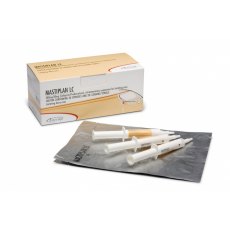 Mastiplan LC 20 pack
Broad spectrum intramammary containing cefapirin and prednisolone for the treatment of clinical mastitis in lactating dairy cows caused by organisms sensitive to cefapirin.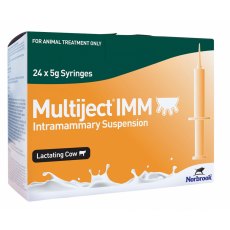 ---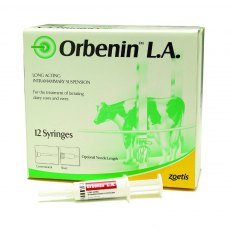 Orbenin LA 12 pack
For intramammary use in the treatment of clinical mastitis in lactating cows. The product is also indicated as an intramammary infusion in ewes at weaning for the treatment and prevention of mastitis. In staphylococcal and certain forms of streptococcal mastitis, an adequate duration of treatment is important in achieving both clinical and bacteriological cures. Orbenin L.A. with its slow release...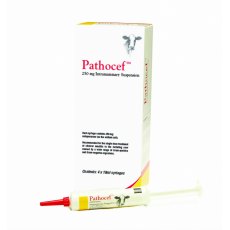 Pathocef 4 pack
Use of this product on farms is restricted and should only be used as last resort. Please speak to your vet for further guidance. Pathocef Intramammary Suspension contains Cefoperazone (a third generation cephalosporin) and is indicated for the single dose treatment of clinical mastitis in lactating cows.
---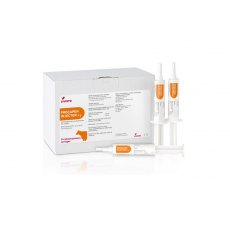 Synulox LC 24 pack
A broad spectrum antibiotic tube formulated for the treatment of bovine mastitis. It has a notably broad spectrum of bactericidal activity against the bacteria commonly isolated from the bovine udder. The prednisolone in Synulox Lactating Cow has an anti-inflammatory action which helps to reduce the potentially destructive swelling and inflammation associated with mastitis, without affecting the...
---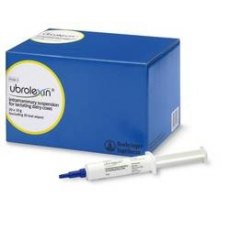 Ubrolexin 20 pack
Used for the treatment of clinical mastitis in lactating dairy cows for bacteria susceptible to the combination of cefalexin and kanamycin such as Staphylococcus aureus, Streptococcus dysgalactiae, Streptococcus uberis and Escherichia coli.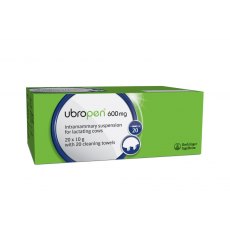 Ubropen IMM 20 pack
Indicated for the treatment of clinical mastitis caused by penicillin sensitive streptococci or staphylococci during lactation.