---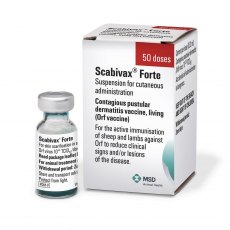 Scabivax Forte 50 dose
For the active immunisation of sheep and lambs against Orf to reduce clinical signs and/or lesions of the disease. Immunity develops within 4-8 weeks of vaccination and is protective against severe signs of contagious pustular dermatitis for at least 12 months. The vaccine is capable of causing a skin infection in humans so should not be used by immuno-suppressed individuals.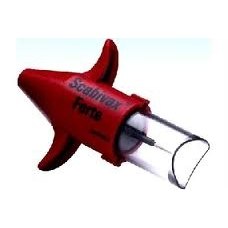 Scabivax Forte Applicator
Use for the administration of Scabivax Forte by skin scarification. The Scabivax Forte Applicator dispenses a 0.02 ml dose of vaccine and prevents back flush.