---
Immucol Lamb
Replacement colostrum for use when maternal colostrum is not available, or if the lamb needs an additional boost. Immucol Lamb Colostrum has a high fat content, 20%, and high protein content, 32%. The Immucol range is guaranteed TB, EBL, IBR and Johne's free and is 100% natural colostrum. 500 g makes up to 20 feeds. 1 kg makes up to 40 feeds.
---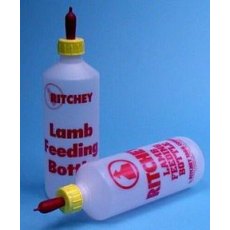 ---
Lamlac Ewe Replacer Milk
A concentrated milk protein, for use where it is necessary to rear a lamb away from the ewe. Highly digestible for faster growth. Ultra-filtrated milk protein for natural health protection with less risk of nutritional upsets. Instant formula for easy mixing even when cold. Provides all the nutrients required by the lamb. Stays fresh for 24 hours which is excellent in ad-lib situations.
---
Nettex Lamb Defence 100ml
Colostrum and egg protein for comprehensive support of new-born lambs. Formulated with colostrum, egg protein and trace elements to support lambs in the critical first few days of life. New born lambs are extremely susceptible to bacterial infections caused by unfavourable bacteria (such as e-coli) colonising the gut. Antibodies from colostrum provide protection from these infections, so it is...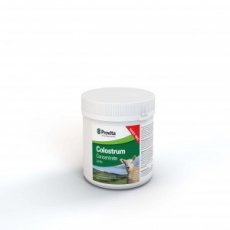 ---
---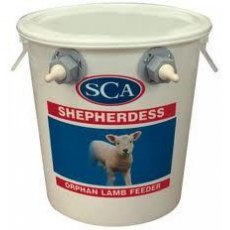 Shepherdess Orphan Lamb Feeder
SCA Shepherdess Semi-Automatic Orphan Lamb Feeder provides a simple system of delivering warm fresh milk to lambs 24 hours a day. Milk is kept at an even temperature Upto 20 lambs per bucket Lambs grow faster (against bottle feeding) Reduced labour Earlier weaning Electric supply required.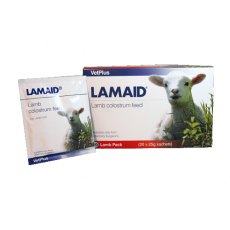 Vetcol 24 Plus (Lamaid)
A high quality natural colostrum supplement with a high fat content for use in any new-born lamb with suspected suboptimal maternal colostrum consumption. Lamaid contains specially preserved colostrum powder to ensure it provides a high level of nutrients to neonates.
---