---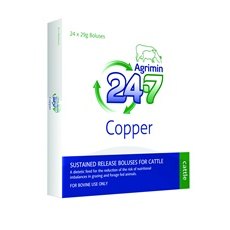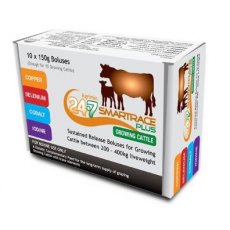 Agrimin Smartrace Plus Growing Cattle 10 pack
A sustained release bolus containing copper, iodine, selenium and cobalt. Intended for growing cattle on grass or forage based diets 200-400kg liveweight. Supplies the animal's daily requirement of each essential trace element for 180days. Boluses are designed to lie in the reticulum. The wrapper on the bolus dissolves and the bolus breaks into two parts. These erode and dissolve thus providing...
---
Copinox Copper 4g Ewe and Calf
Copinox Ewe/Calf is indicated for the prevention and treatment of hypocuprosis in sheep and calves. A proportion of the administered copper oxide lodges in the abomasum of the treated animal. This provides a sustained-release source of copper for absorption from the gut for 2 to 3 months. This steady supplementation ensures adequate copper status.