Animax
---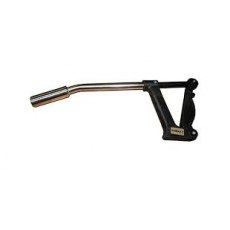 Copinox Copper Ewe and Calf 250 pack
Copinox Ewe/Calf is indicated for the prevention and treatment of hypocuprosis in sheep and calves. A proportion of the administered copper oxide lodges in the abomasum of the treated animal. This provides a sustained-release source of copper for absorption from the gut for 2 to 3 months. This steady supplementation ensures adequate copper status.
---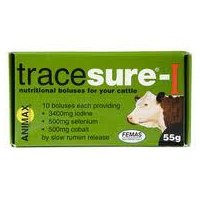 Tracesure I Cattle 55g 10 pack
An intraruminal bolus supplement for cattle providing a continuous supply of bioavailable iodine, selenium and cobalt for up to 6 months. Trace elements are released from the bolus by leaching, providing dietary supplementation.
Animax Categories