---
Barrier Blowfly Repel for Sheep
Barrier Blowfly Repel for Sheep designed to repel biting and bloodsucking pests from sheep, including Blowfly, Ticks, Lice, Keds and other ectoparasites. Especially good where animals have been struck, to effectively rid the animal of maggots and soothe irritated areas. A good back-up product to the sheep dip. Can be applied directly to raw areas. Suitable for use in organic farming systems. Fully...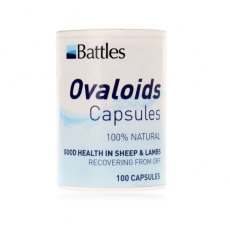 Battles Ovaloid Capsules 100 pack
Ovaloids Capsules are commonly used to help sheep and young lambs with feeding difficulties regain their vigour, as well as following orf infections to promote condition. The capsules contain only natural ingredients - cod liver oil, precipitated sulphur, oils and fats. Easily swallowed and digested by sheep. Wear gloves when administering.
---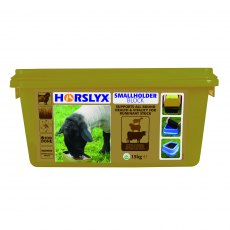 Horslyx Smallholder Block 15kg
A palatable feed lick which has been proven to complement and balance forages by correcting nutrient deficiencies, improve forage digestibility, stimulate forage intakes and improve animal health and performance Suitable for all ruminants and pigs.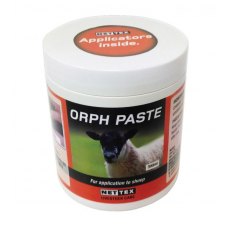 Nettex Orph Paste 4 x 300ml
An easy to apply antibacterial topical cream for application to skin lesions. Sheep and goats particularly lambs can suffer from a disease characterised by scabby lesions around the mouth and nostrils This is commonly seen in young lambs and their ewes and in older lambs in late summer This is not usually a severe disease, but the lesions can become secondarily infected
---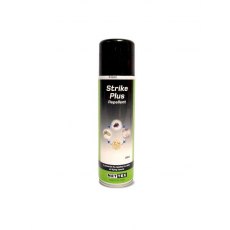 Nettex Strike Plus 6 x 250ml
Effective blowfly repellent which is a combination of two fly repellents. A biocidal action to clean and disinfect minor wounds. Easily absorbed oils and lanolin's to provide long term repellent action whilst soothing irritation Each application leaves a weather resistant film to inhibit further re-infection and encourage rapid healing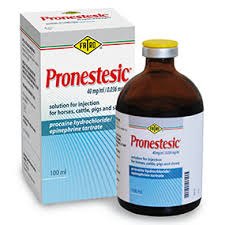 Pronestesic 40mg/ml Injection 100ml
Local anaesthesia with a long-lasting anaesthetic effect. Horses, cattle, pigs and sheep: infiltration anaesthesia and perineural anaesthesia
---
Verm-X Original Pellets for Sheep & Goats
A 100% natural, palatable and easy to use formulation that controls intestinal hygiene whilst being gentle on the gut and digestive system. It creates an environment in the gut and digestive system which can attack and expel challenges in this area. Whereas chemical products generally work on whatever challenges are present at the time of feeding, the environment is designed to stay active throughout...