---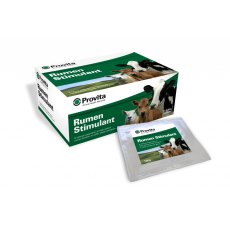 Provita Rumen Stimulant
A complex powder formulation using a wide range of ingredients to counteract a rumen disfunction in cattle and sheep. Use at the first sign of rumen stasis or after calving, lambing, change of diet, transportaion, antibiotics ot after operations. Sugars give energy to aid recovery and stimulate indiginous beneficial bacteria. Brewers yeast stimulates the growth of beneficial bacteria...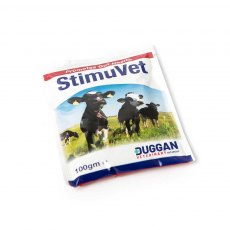 Stimuvet 100g x 40 pack
StimuVet is indicated for use in cattle, calves, sheep, goats, lambs and kids. A ruminant natural feed supplement, blended with correctly balanced nutrients to help stimulate and sustain colonies of rumen flora in the animals rumen. It does not contain any antibiotics and chemotherapeutic substance.