---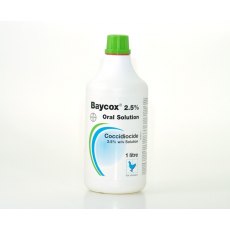 Coccibal 200mg/ml Solution 5L
Coccibal solution contains amprolium (200mg/ml) for the treatment of intestinal coccidiosis caused by Eimeria spp susceptible to amprolium in chickens (broilers, pullets, layers, breeder hens) and turkeys. Not licensed for use in game birds. .
---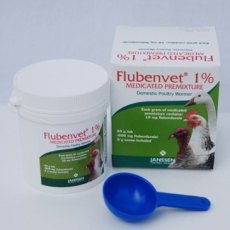 Flubenvet 1% Wormer 60g
Domestic poultry wormer effective against gapeworm, large roundworm, caecal worm, hairworm, and gizzard worm in chickens, turkeys, and geese. Activity includes adult worms, larvae and eggs. Flubenvet 60g pots are not POM-VPS medicines per se, but rather medicated premixtures (POM-VPS medicines mixed with other feed materials). Schedule 5 of the Veterinary Medicines Regulations restricts the supply...