---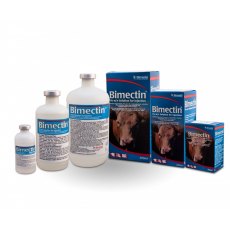 Bimectin Injection 1%
Antiparastic injectable solution containing ivermectin to control a range of external and internal parasites in cattle, sheep and pigs.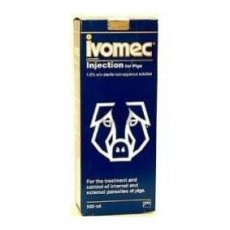 Ivomec Injection for Pigs 500ml
For the treatment and control of gastro-intestinal roundworms, lungworms, lice and mange mites of pigs. IVOMEC Injection for Pigs at the recommended dose rate of 300 micrograms ivermectin per kg bodyweight provides effective control against the following parasites of pigs: Gastro-intestinal roundworms (adult and fourth-stage larvae): Ascaris suum, Hyostrongylus rubidus, Oesophagostomum...
---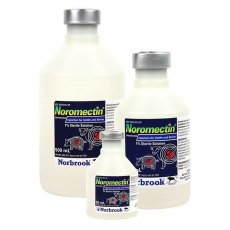 Noromectin Injection
500ml out of stock with no due date. Please speak to your vet about alternatives.