---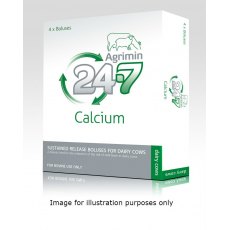 Agrimin 24-7 Calcium Dairy Cows 12 Pack
A short term, sustained release bolus containing calcium. Intended for use in adult dairy cows at calving. Agrimin 24-7 Calcium boluses are for use in dairy cows over 400kg body weight. Always use the recommended Agrimin cattle bolus applicator C.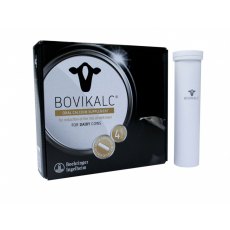 Bovikalc Bolus 4 pack
Bovikalc delivers 42g of available calcium in each bolus to help reduce the risk of milk fever. Each bolus also has an acidifying effect, much like a DCAD diet has, which helps the cow to mobilise her own calcium reserves. The bolus dissolves in the rumen within 20-30 minutes and helps to raise blood calcium levels over a prolonged period of time. TO BE USED IN DAIRY COWS AT RISK OF DEVELOPING...
---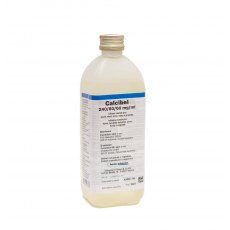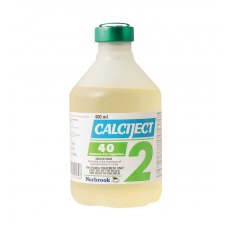 ---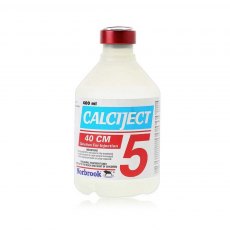 Calciject 40 CM (No.5)
Calciject 40 CM is indicated in the treatment of hypocalcaemia in cattle where increased blood magnesium levels are also required.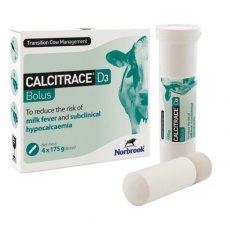 Calcitrace D3 Bolus 175g x 4 pack
Use Calcitrace D3 Bolus to reduce the risk of milk fever (clinical and subclinical), and also as supportive therapy following Calciject® 40 CM infusion. High content levels: 45g calcium, 40,000 iu vitamin D3 per bolus. Combination of fast-release calcium formate and calcium acetate and slow-release calcium sulphate for a consistent calcium supply. Does not contain caustic calcium chloride. Contains:...
---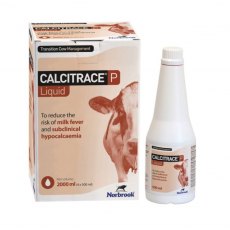 Calcitrace P Liquid 500ml
Use Calcitrace P Liquid to reduce the risk of milk fever and subclinical hypocalcaemia. High content of calcium and phosphorous. High level of highly available sources of calcium. Each 500ml bottle contains 59g calcium and 45g phosphorous.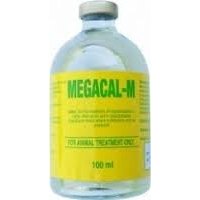 ---