---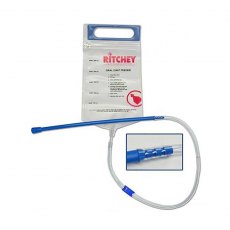 Ritchey Calf Emergency Feeder
Safely administers fluids to help rehydrate scouring calves with this easy-to-use device. The clear collapsible bag, with graduated markings from 500 ml-2,500 ml Large handle for carrying and hanging Zippered opening allows for easy filling and cleaning Features a white, one piece plastic probe with rounded end designed for ease of introduction into the oesophagus, preventing tracheal introduction Convenient...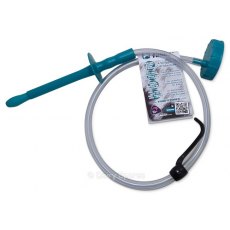 ---
Trusti Tuber Starter Kit
Designed by a vet, the Trusti Tuber significantly reduces calf stress and discomfort - soft, flexible tube, swallows easily and the calf struggling is minimised making the Trusti Tuber very easy to use. Stopper and calf size guides for easy positioning Flexi Tube can be held in place with one hand Large 4 litre capacity bottle. Transparent flexible tube makes it easy to clean and monitor...