Product Description
For treatment of gastro-intestinal infections caused by Escherichia coli susceptible to paromomycin in pre-ruminant cattle and pigs.
Dosage & Administration
Oral use.
Pre-ruminant cattle: administration in milk/milk replacer.
Pigs: administration in drinking water.
Duration of treatment: 3-5 days.
Pre-ruminant cattle 1.25 – 2.5 ml of product/10 kg BW/day, equivalent to 17500 - 35000 IU of paromomycin per kg BW/day (i.e. approximately 25-50 mg paromomycin sulfate per kg BW/day).

Pigs: 1.25 – 2 ml of product/10 kg BW/day, equivalent to 17500 - 28000 IU of paromomycin per kg BW/day (i.e. approximately 25-40 mg paromomycin sulfate per kg BW/day).
Further dosage info is available in the product data sheet
Data Sheet
To read full data sheet for this product please click on the link below...
Delivery & Returns
Please check information about deliveries covering the Christmas and New Year period to ensure you have the medicines you need to cover you.
Standard

Non-refrigerated items

By 6pm

Priority

Refrigerated items

By 12am

£0 - £149.99

£8

£20

£150 - £299.99

£12

£25

£300 - £449.99

Free

£30

£450 or more

Free

Free
Please note there is a small excess for despatch to Highlands and Islands and Isle of Wight as governed by your postcode.
To keep our prices as low as possible, we do not hold stock of most products. We order stock from our wholesaler at 4.30 each day, so any orders received after this time will not be ordered until the following day.
Orders placed on a Thursday or Friday that have refrigerated items included will not be dispatched until the following Monday to ensure that the items are delivered to you under controlled conditions. This means that you should receive these items on a Tuesday by 10am.
We do not offer a Saturday or Sunday delivery service.
Standard and Priority costs apply to the UK mainland only.
Delivery to Scottish Highlands and Islands and Isle of Wight may incur an excess to cover additional carriage costs - this is dependent on your postcode. Full details can be found by clicking the link below.
Customers who arrange to collect from Warnham should not arrive before 12pm.
We are no longer able to ship to Northern Ireland due to extra administrative costs since January 2021. Any orders placed online will be cancelled and refunded.
For full delivery details click here
Faulty Goods Returns
In the unlikely event that you receive faulty or damaged goods please call 01306 628215 within 72 hours of receipt of your goods. Please have your order reference to hand. You will be asked to provide evidence of the damaged goods if damaged in transit.
Restricted Goods Returns
We are unable to offer refunds on the following products.
Animal medicines - general & vaccines
Refrigerated/temperature sensitive products
Please contact the Farmacy Team before sending any returns on 01306 628215.
For full returns details click here
Product Species

Cattle

Pigs
Home Delivery
UK mainland delivery from £8.00
Reward Points
Earn up to 372 reward points with this product.
You may also like...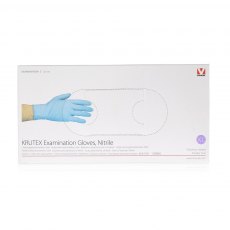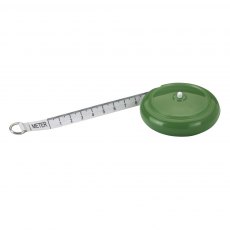 ---