---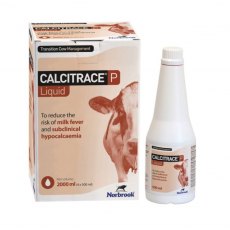 Calcitrace P Liquid 500ml
Use Calcitrace P Liquid to reduce the risk of milk fever and subclinical hypocalcaemia. High content of calcium and phosphorous. High level of highly available sources of calcium. Each 500ml bottle contains 59g calcium and 45g phosphorous.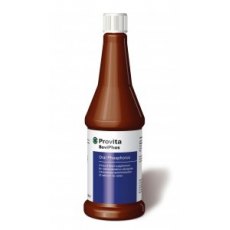 Provita Boviphos 500ml
An oral phosphorus liquid supplement to be used along with calcium infusion as an aid in the recovery of recumbant cows where phosporus deficiency is supected. Contains 45g phosporus and 55g calcium to maximise the phosphorus absorption. Absorbed within 1 hour together with delayed releaase for 2 - 6 hours. Exceptionally palatable, so it is readily accepted and swallowed by the cow. Stabilise...